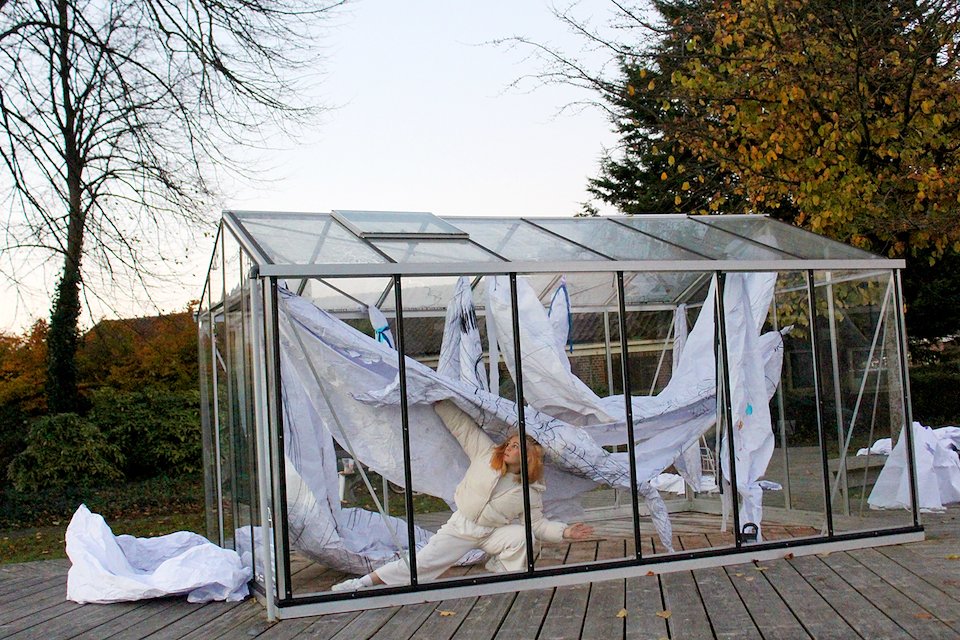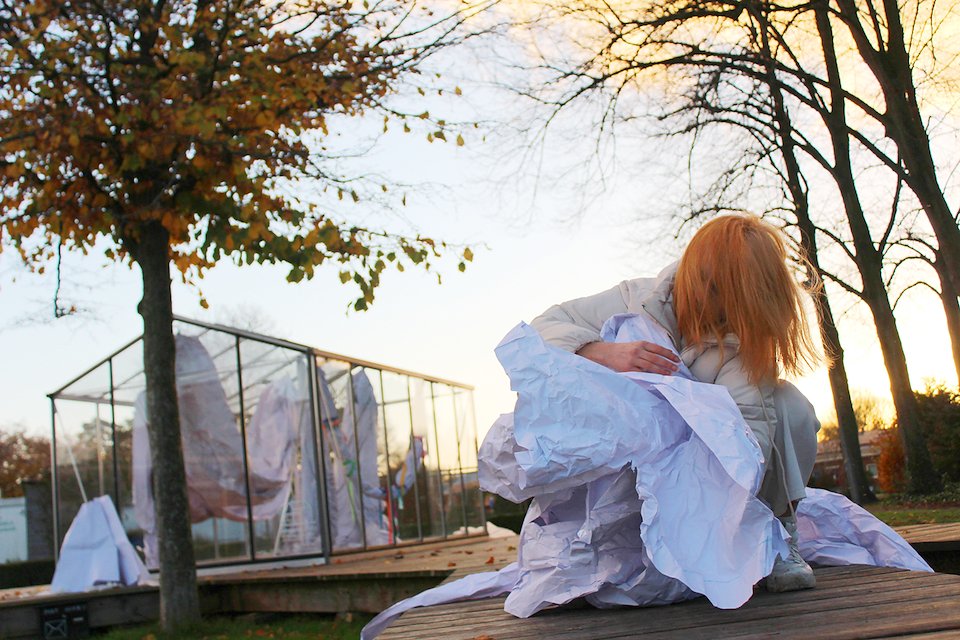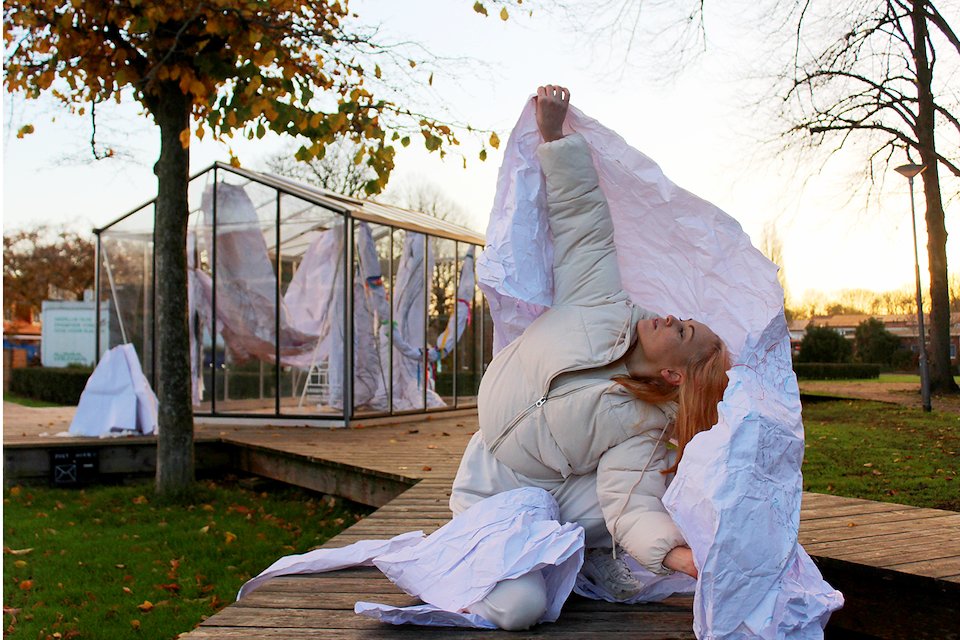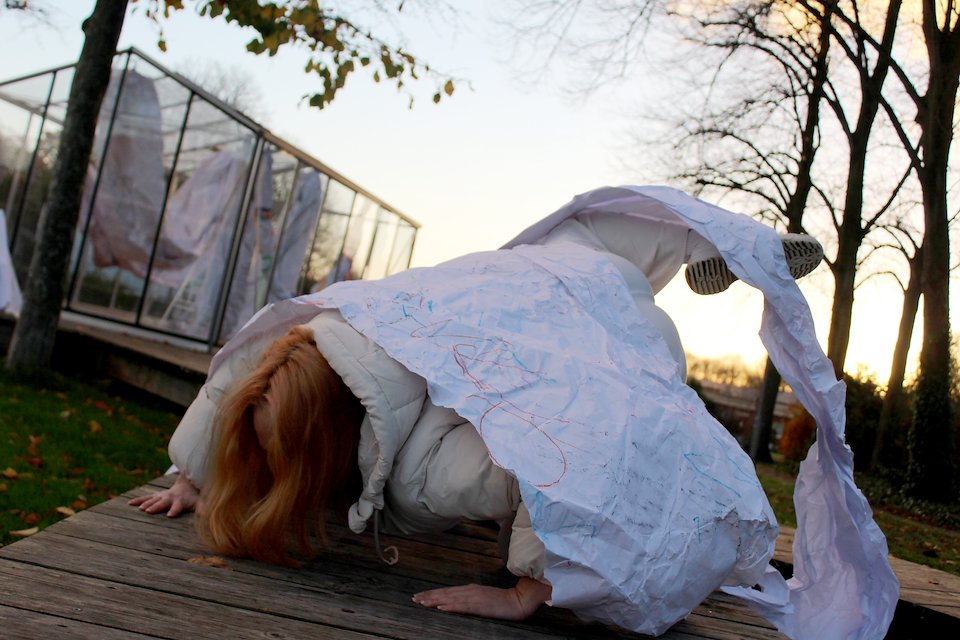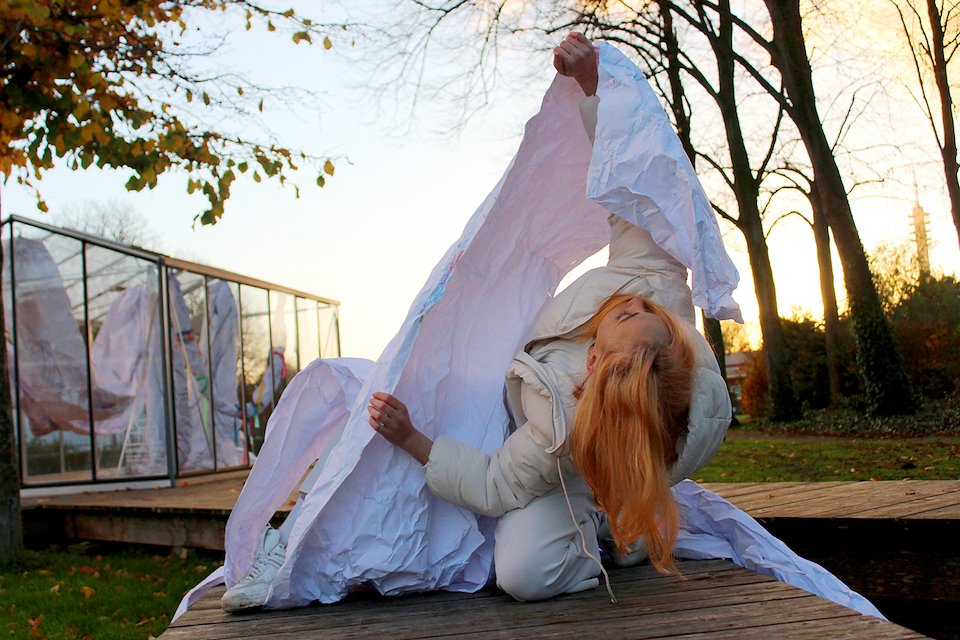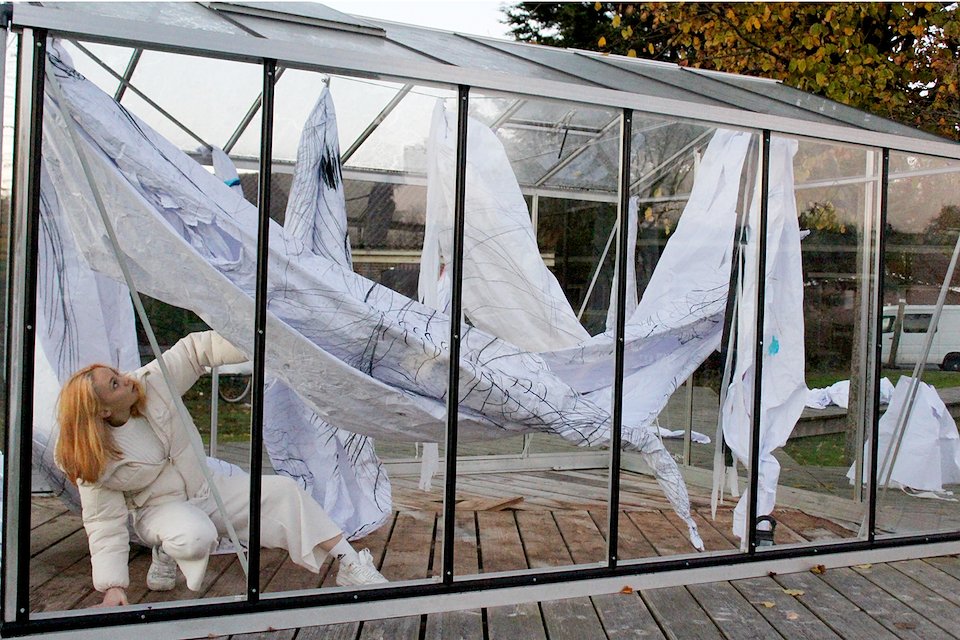 Paper, light and movement – Installation by Yasmim Flores
Growing Space Wielewaal – Rotterdam, November 2022
An installation made with large rolls of paper with drawings made in performances held last year by the artist. Yasmim investigates the relationship between the body and materiality, how to transform materials and space through movement? With a procedural and experimental approach, the artist composes an installation with volumes of paper and lights. The artist invites the dancer Julia Quintanilla to interact with the work and Xica Negra to film the performance.