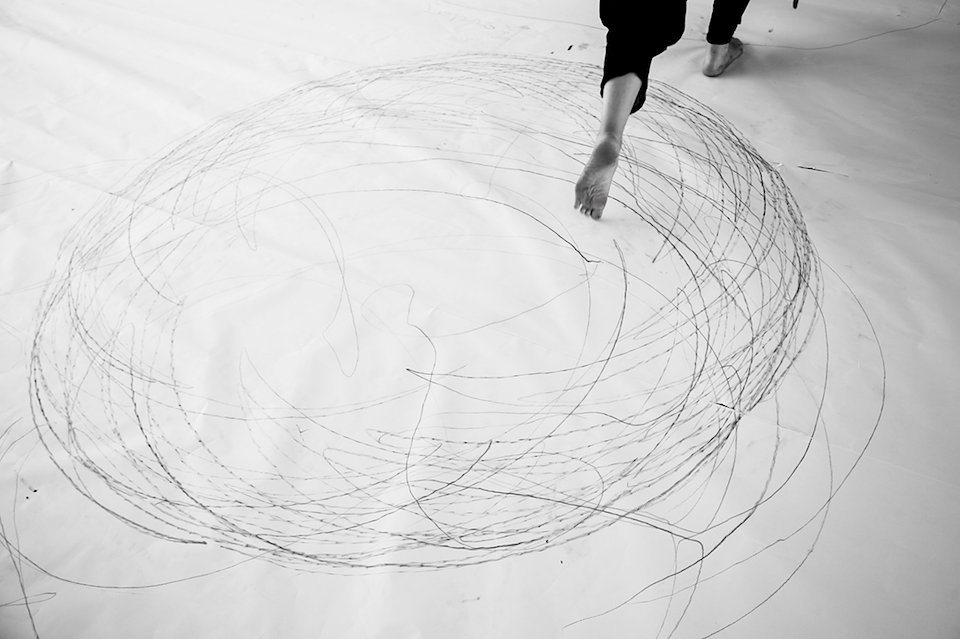 The work addresses questions of gesture, energy flow and consciousness in artistic production, from the point of view of body language. In a poetic way, I propose a reflection on time, ephemerality, and vitality, issues that appear both in drawing and performance.
The traces are fragments of action, thought fragments. They are meaningful repetitions that give an identity to the work. My creative method is based on processes and transformations. The drawing gesture becomes a drawing with the whole body – a gesture of the body that performs. Its quality is different; not a mere registration, but an experience that is a live and sensory act.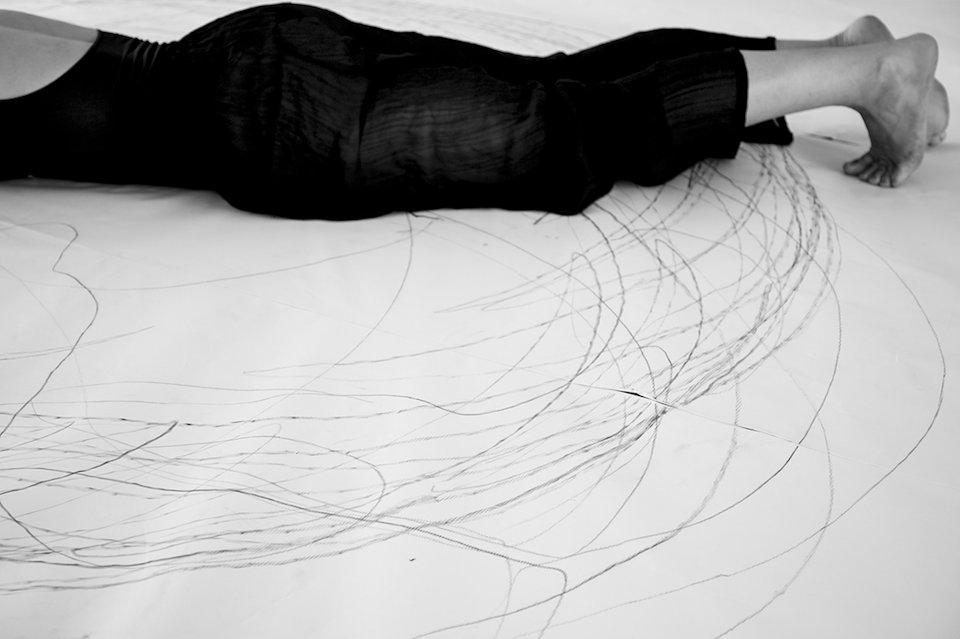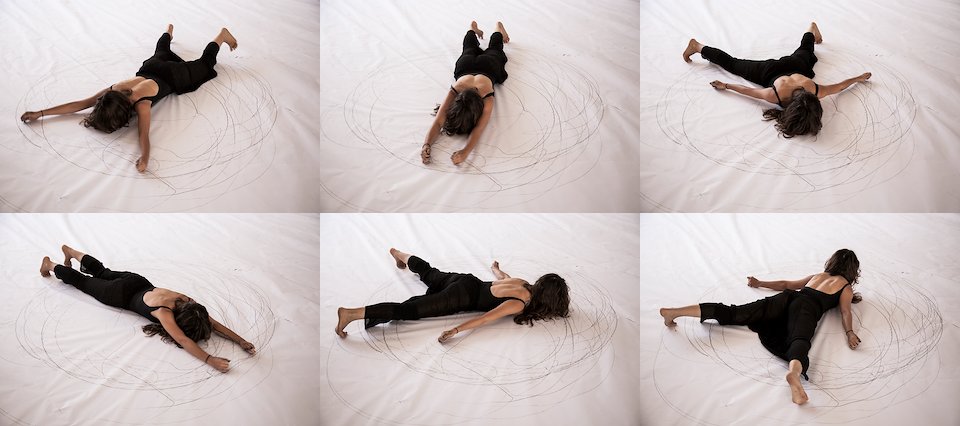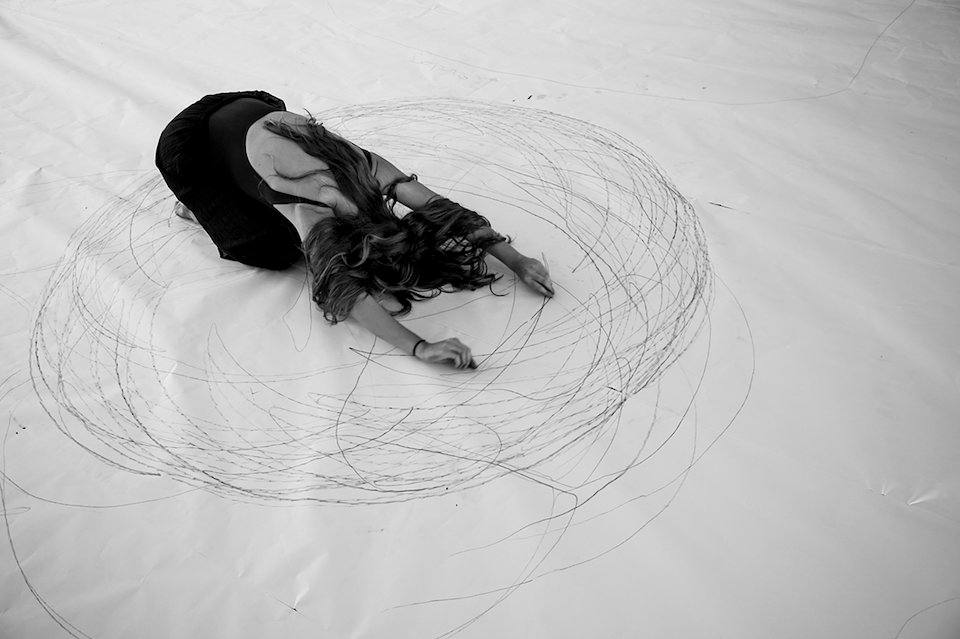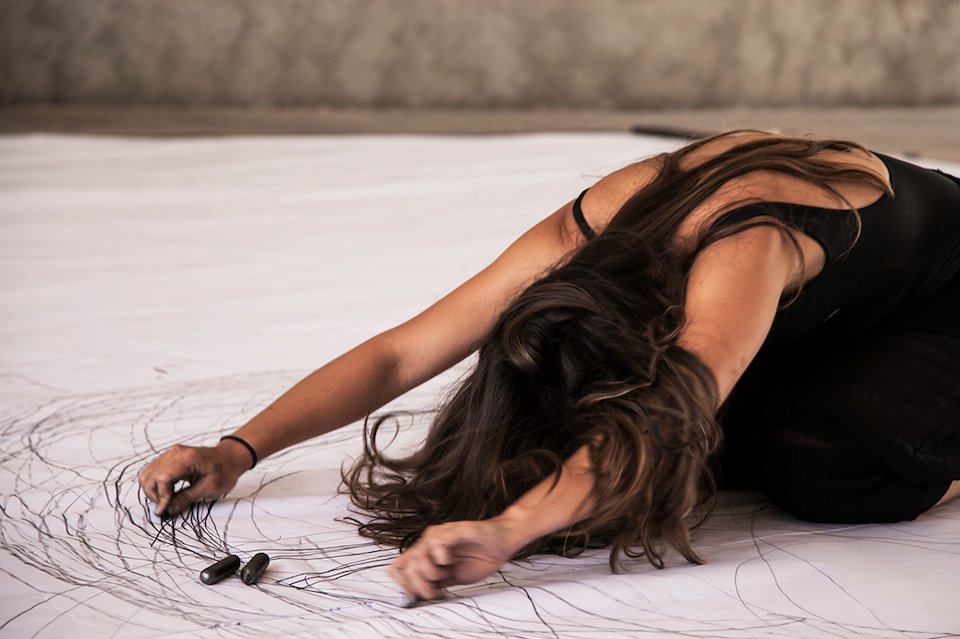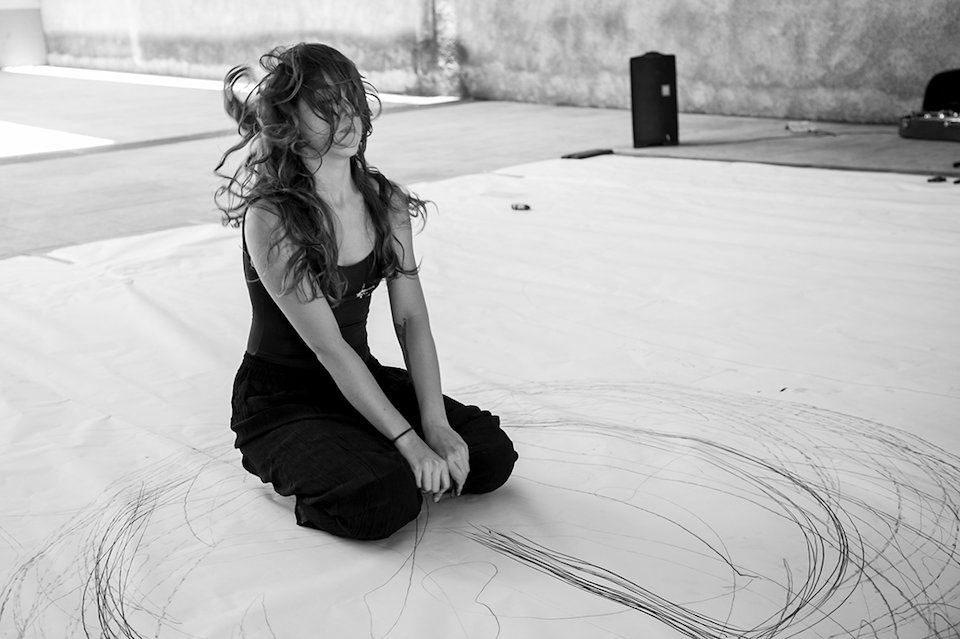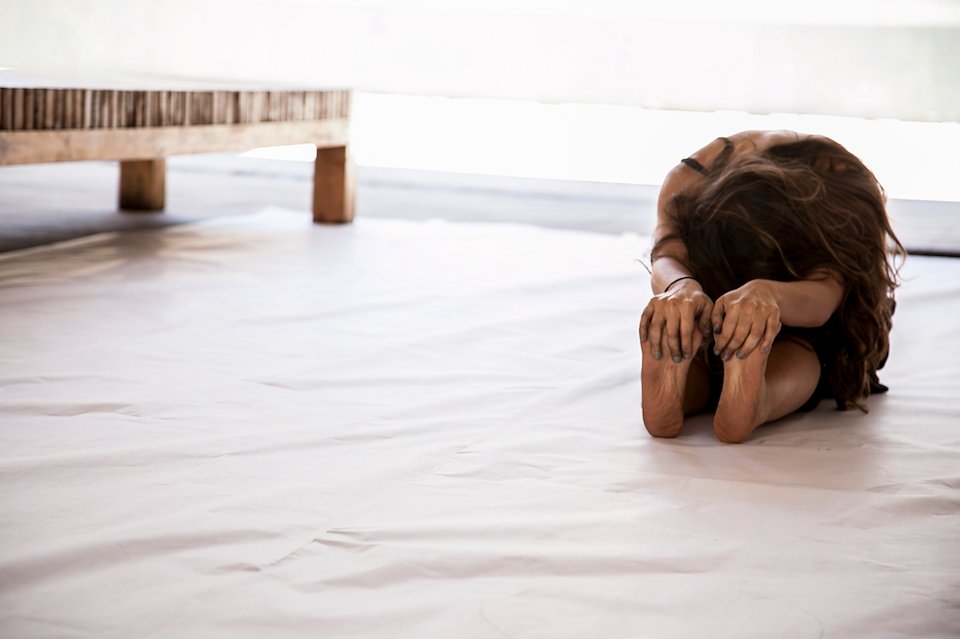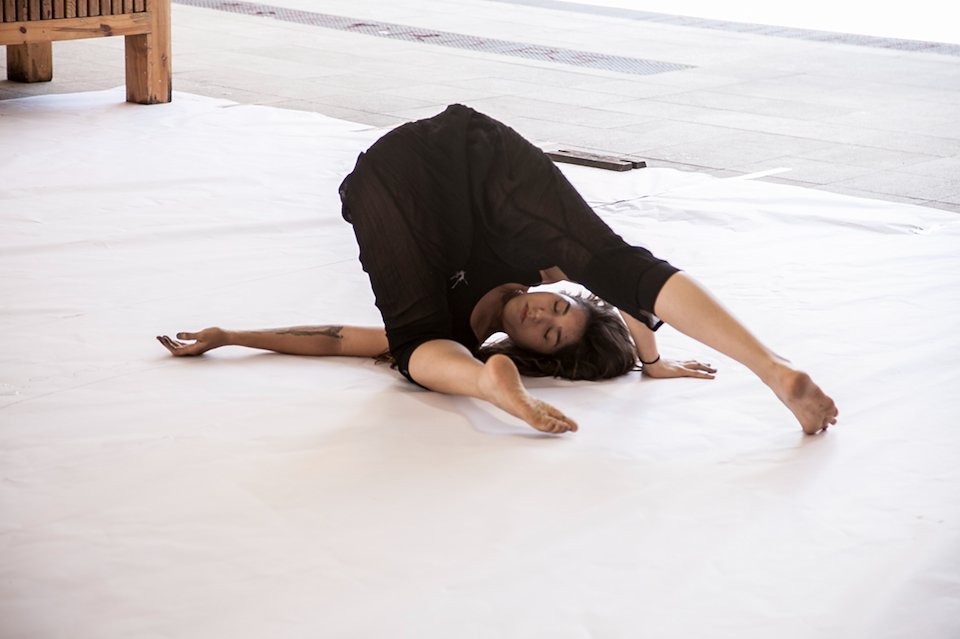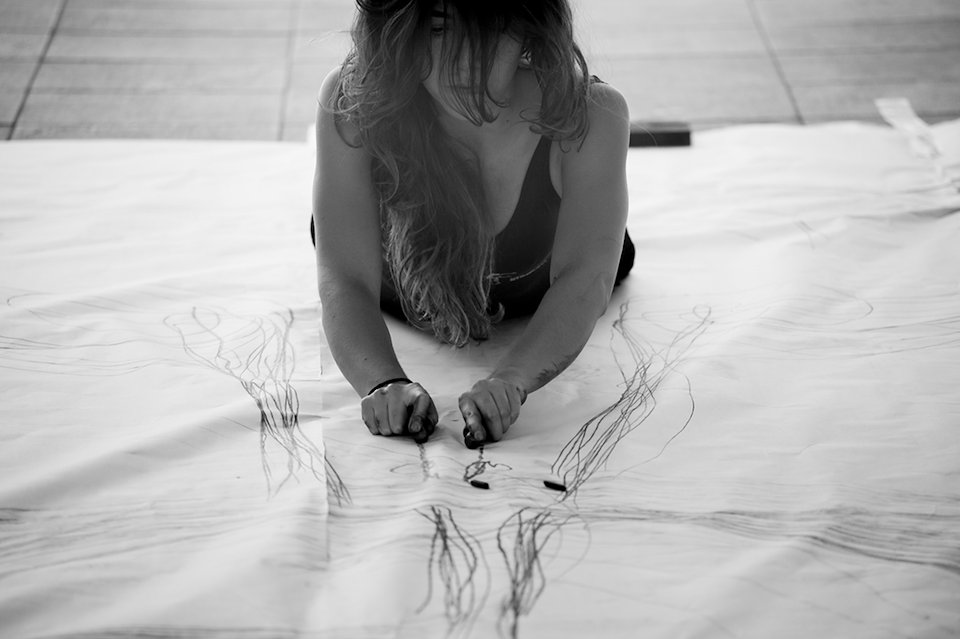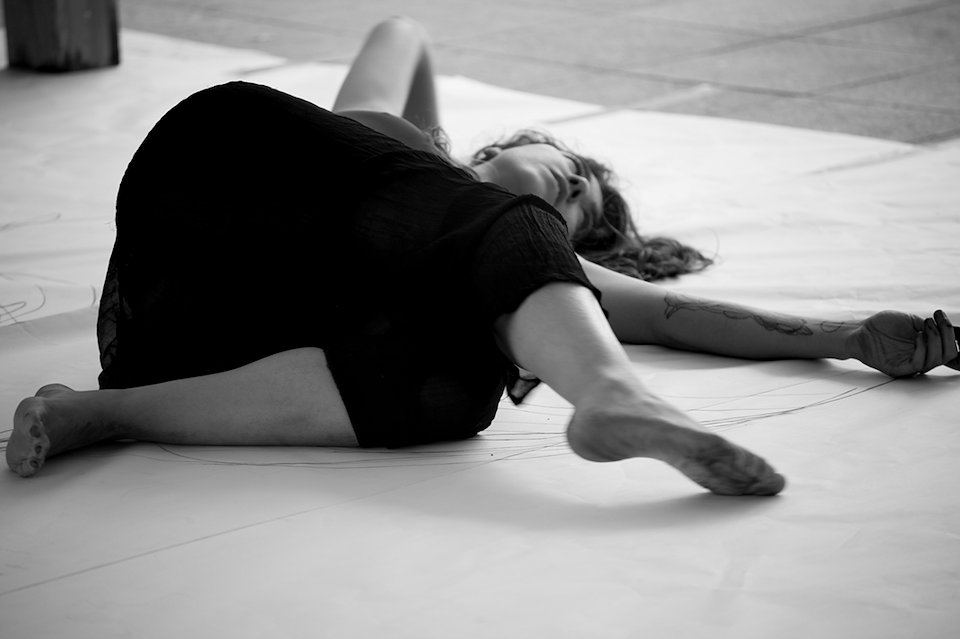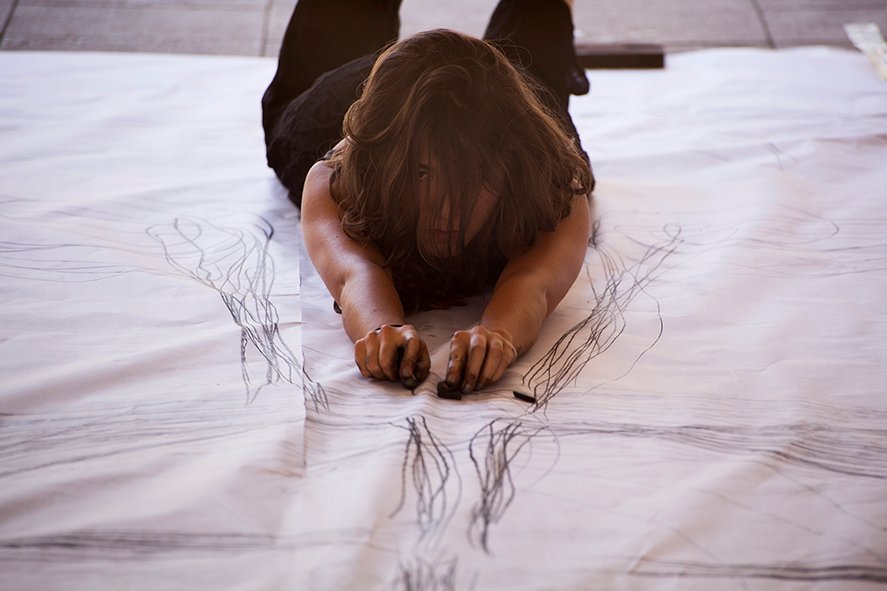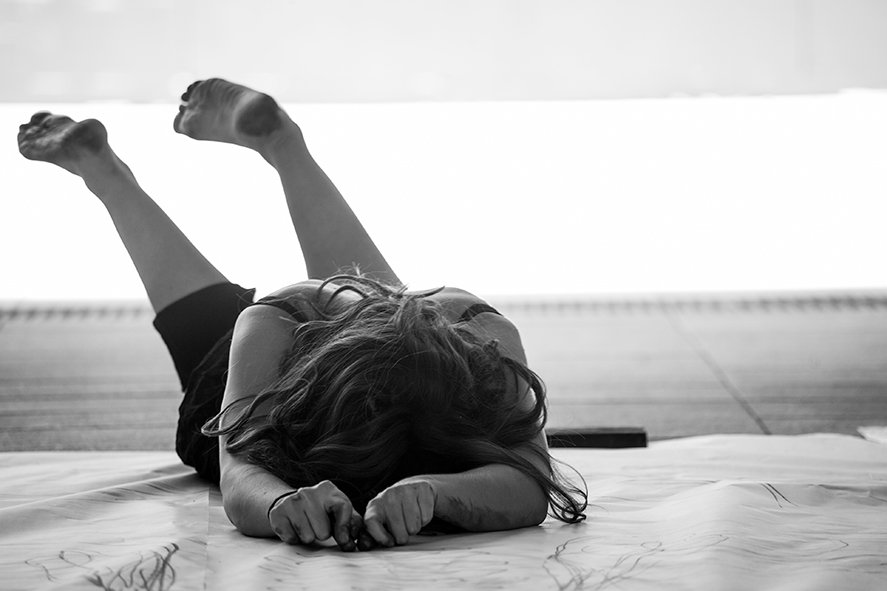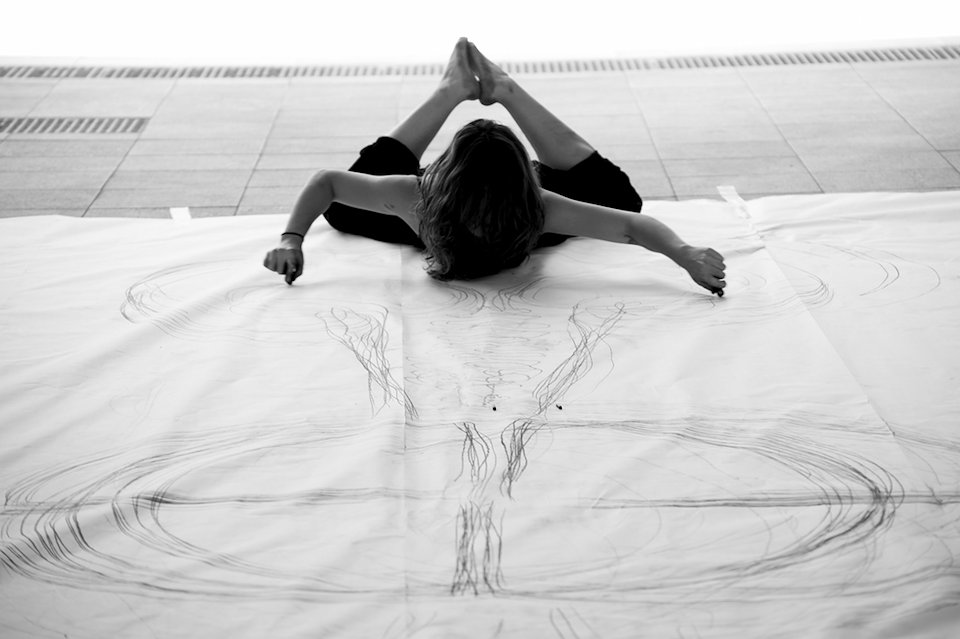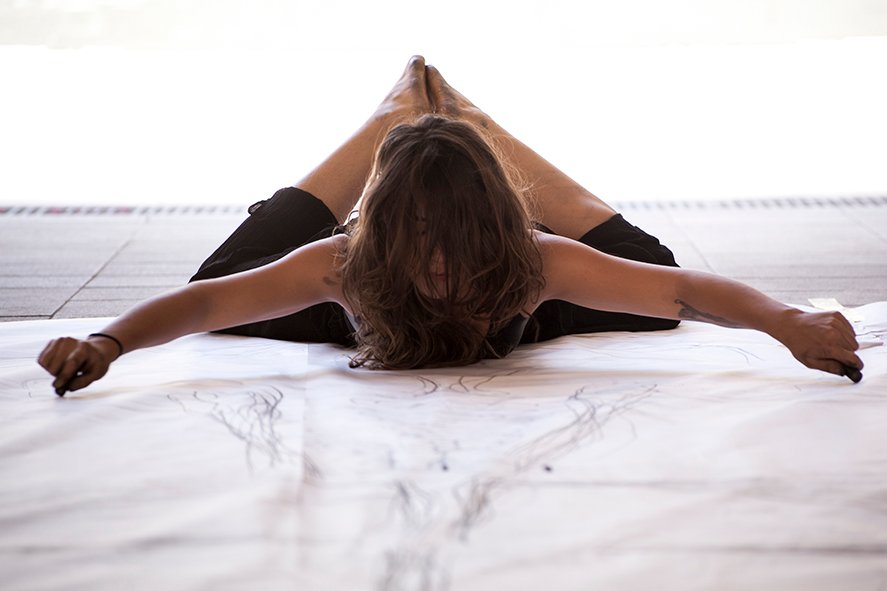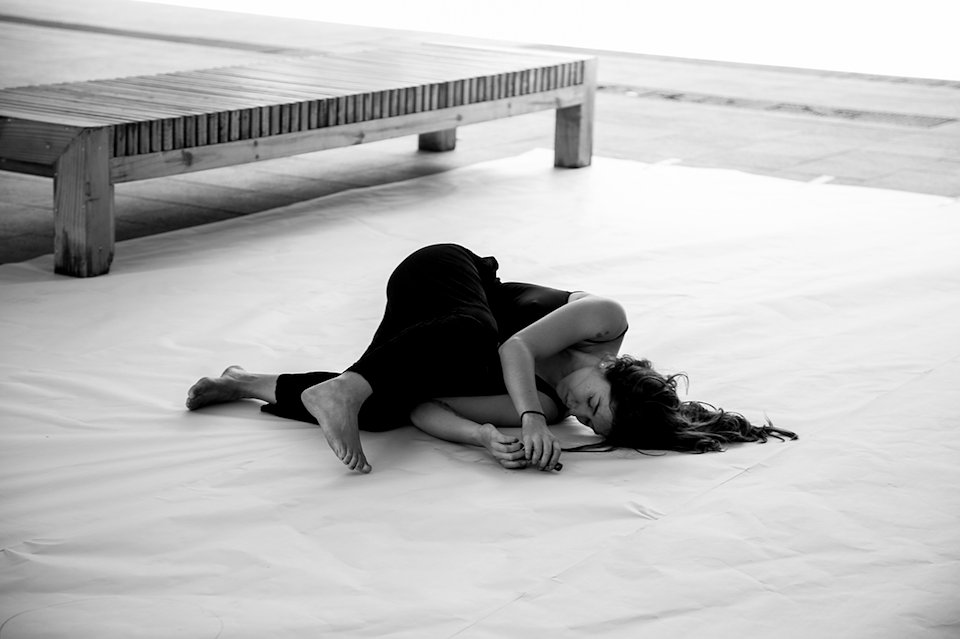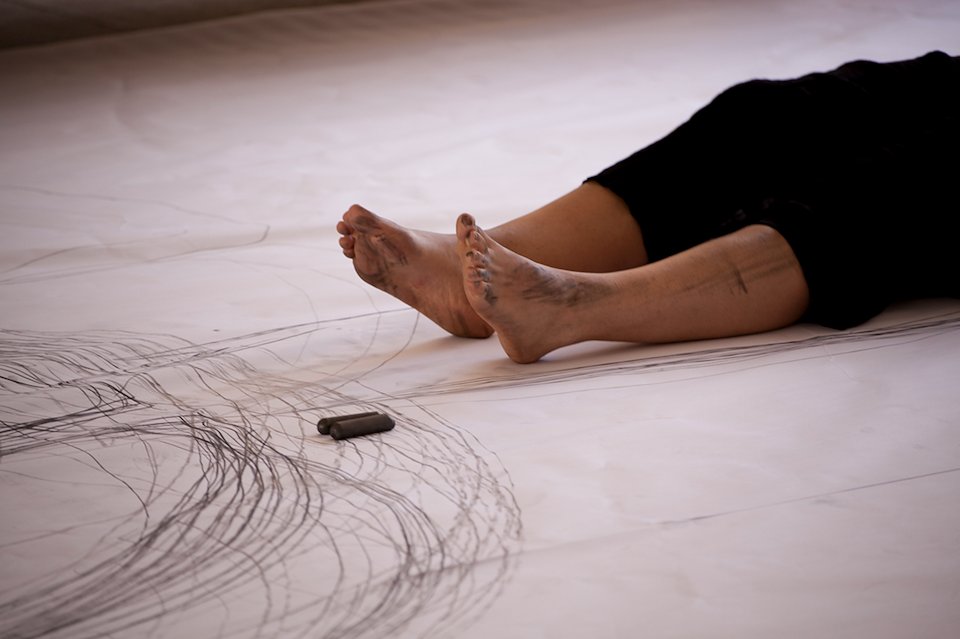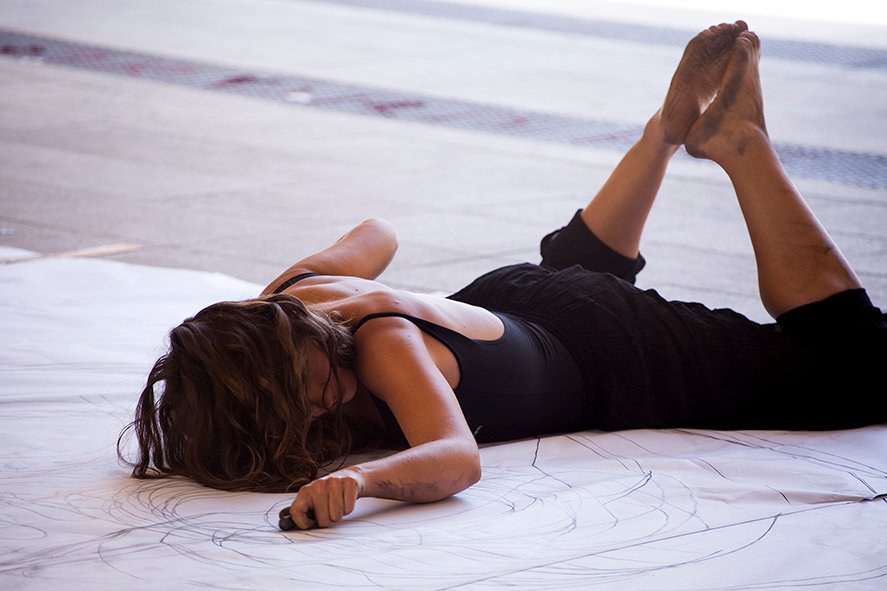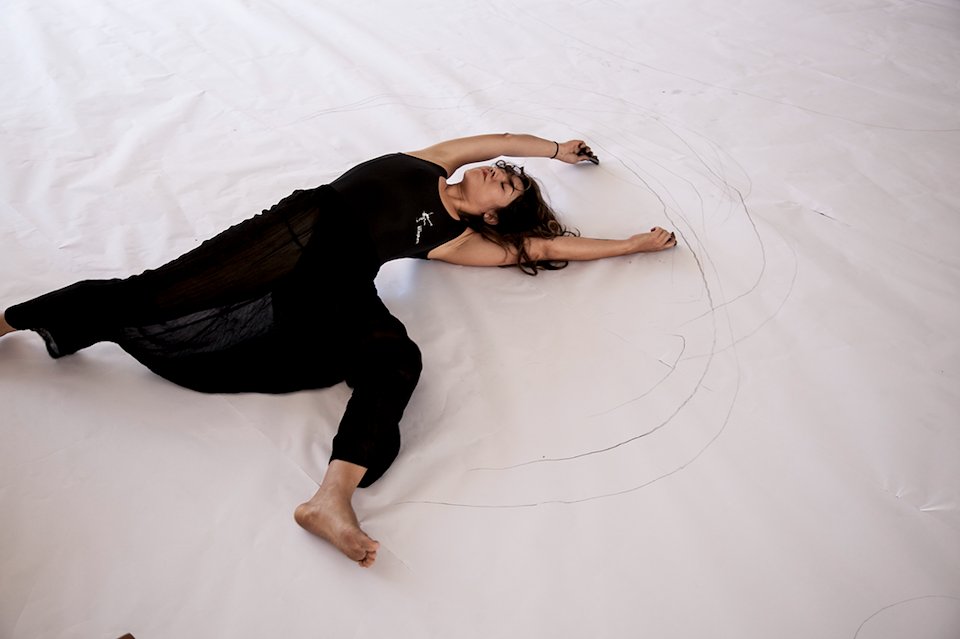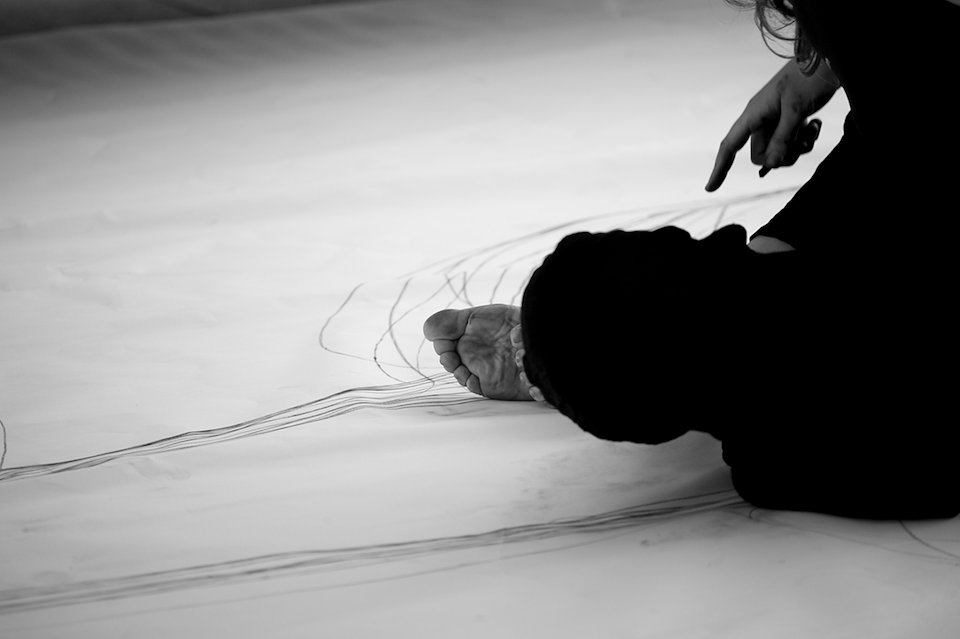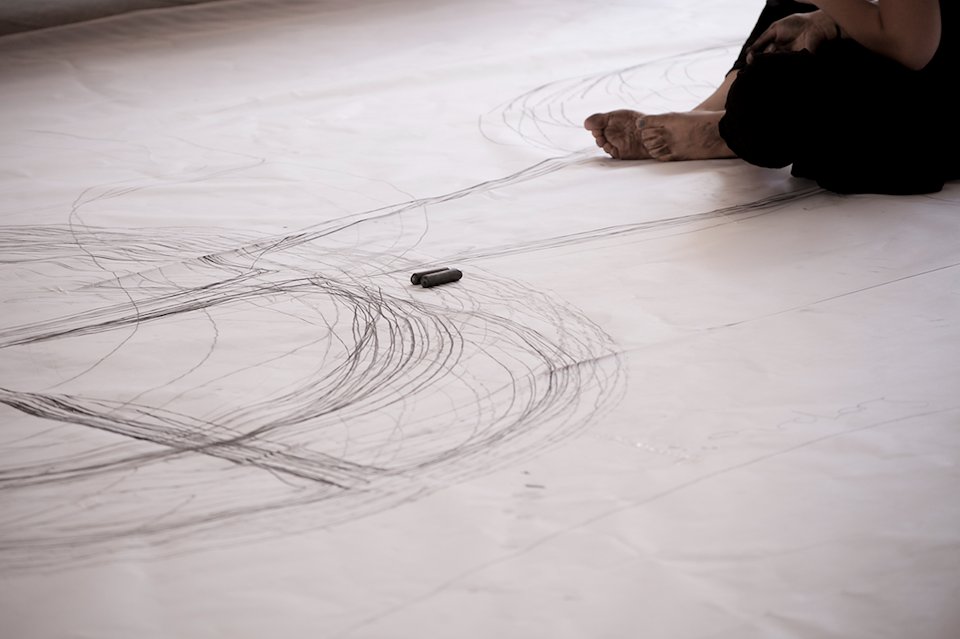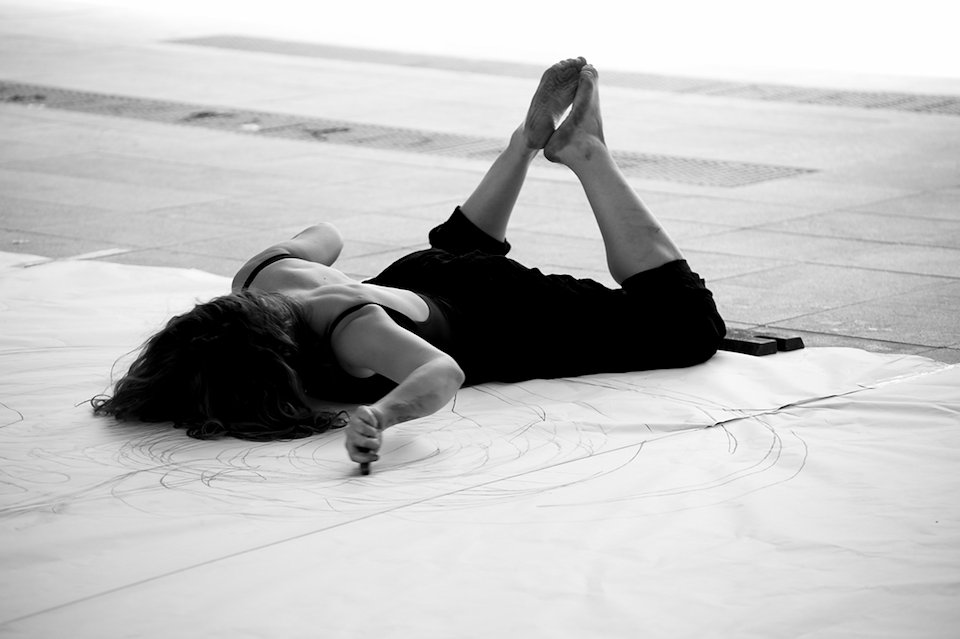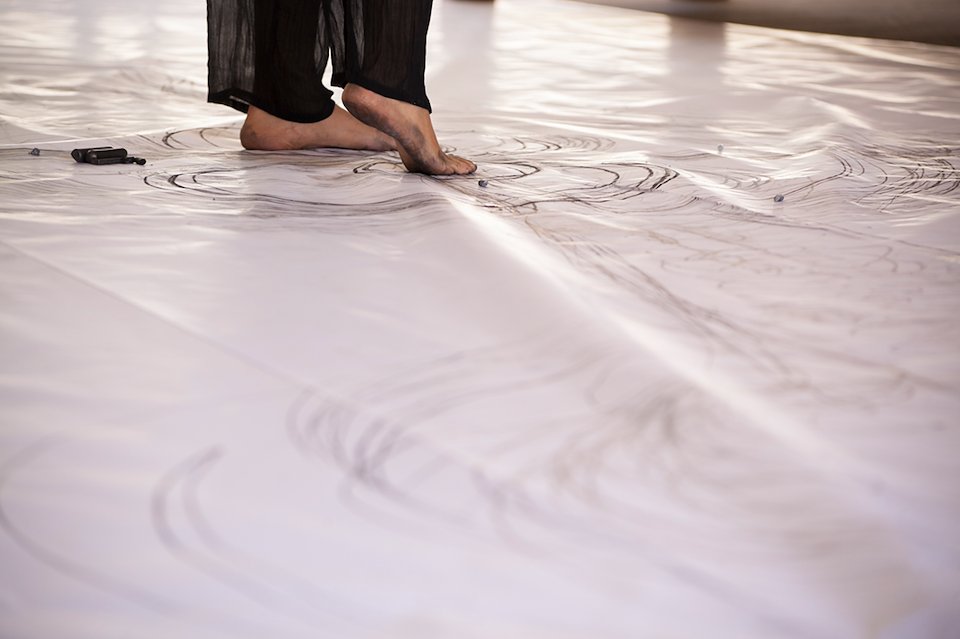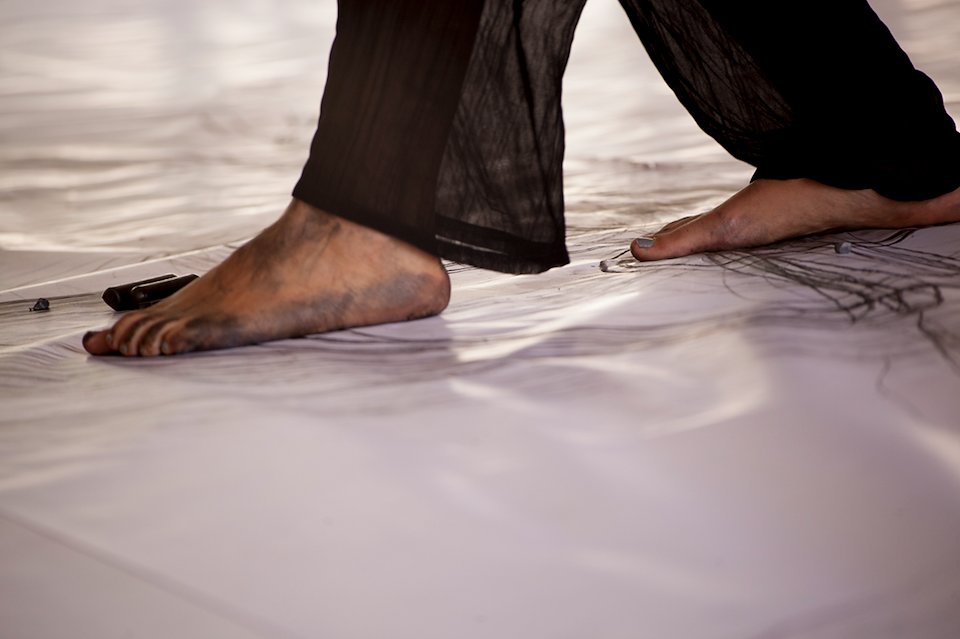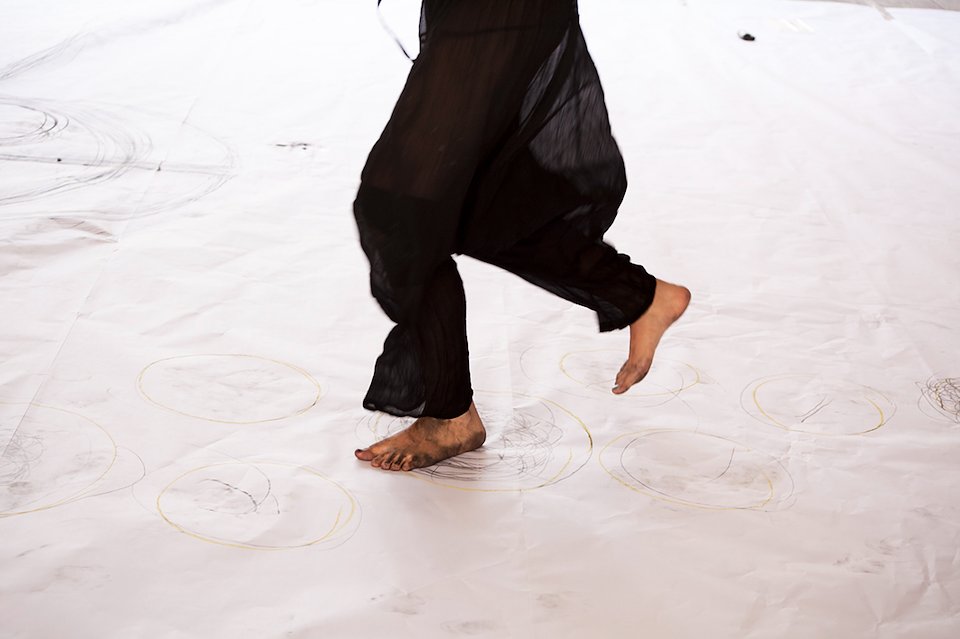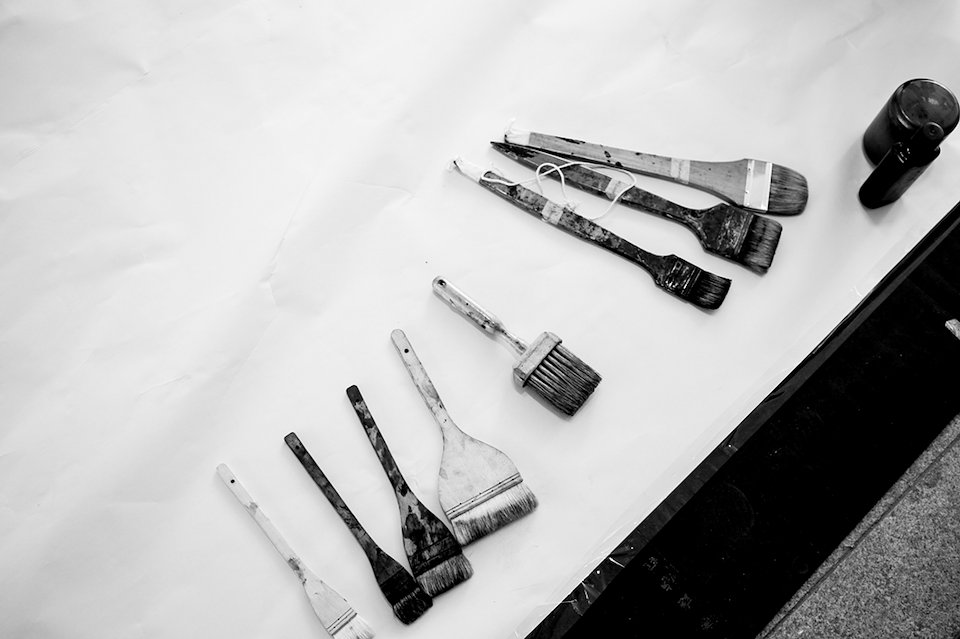 Esse trabalho foi realizado em parceria com o músico Angelo Ursini​ que compôs para cada ato da performance.
A performance integrou a exposição "Do traço ao palco" em cartaz do dia 09/11/2016 até 03/03/2017 na Praça das Artes​.
Fotos: Marília Vasconcellos